Reiki Healing
with Maya Rouke
What is Reiki?
The ancient healing modality reffered to as Reiki originated in Tibet approximately 3,000 years ago. It was re-discovered in the 1800's by a Japanese man named Dr. Mikao Usui, who named this healing technique "Reiki". There are a wide variety teachings now associated with the Reiki name and each lineage has its own methods of healing and its own teachings. In its simplest explanation it is the Universal Life Force Energy that is all around us. The practice of Reiki sets in motion a balancing of our 7 major eregy points called Chakras. These energy points become congested and blocked through everyday life stresses and eventually the blockages can lead to physical ill health. I am pround to have studied under my Reiki master Carol Glenn, who teaches the RoseHeart Reiki lineage, Although this lineage follows some of the traditinoal Tibetan and Usui Reiki teachings, most people have commented that the enery vibration utilized through RoseHeart Reiki is quite different. These powerful energies are grounded in Love, Compassion, Harmony and Truth. We all have the power to heal ourselves, and as your Reiki therapist, I will allow for the energies to be clear in order for you to receive all that is in your Highest and Best for your healing. The healing is guided by you and how open and willing you are to receive from the Universe. Whether you feel stuck, unsure of your future, feeling the aches and pains of emotional discourse, or just simply want to feel more connected to Mother Earth, Reiki can most definitely help you achieve a deep sense of balance and sense of divine flow back in your life. I welcome all questions and feel it is most important as with all energy healing modalities, that you have a feeling of comfort with your chosen therapist.
~By appointment only~

Session are approimately 1-1.5 hours in length
​
Cost: $90 per session
If you are interested in learning Reiki for yourself, I also offer Reiki level 1 and 2 and Reiki Master Teacher level.

​​Please email infoyogayurt@gmail.com for more details.
Reiki Healing
Reiki is a hands on and hands off energy healing. It works with the Chakras as well as other energy channels throughout our bodies. Working and understanding Reiki can help us become more connected to our soul; our essence. It allows us to work on our body and mind, helping us to understand the deeper issues and root causes of things that can affecting us as well as reaching spiritual enlightenment over time.

"it's not the energy itself that makes this system unique, but the path that is walked."

What to expect: My Reiki sessions normally start with a short tarot card reading to help provide guidance for the day or week ahead. You will then lay down comfortably while I guide you through a breathing technique to get settled. While in complete relaxation, I will continue the Reiki session by having my hands hover over different sections of your body (over the Chakras) as well as placing my hands on your arms, legs, and feet. The session will be concluded with lighting sage or palo santo to cleanse your energy and the room.

* if interested in combining a Reiki session with Restorative Yoga, please mention that upon booking a session (length of time and price may change). Restorative Yoga typically includes 5-7 relaxing poses, with the use of props, held for approx 5-10 minutes per pose.

* by Appointment only
* $75 per session
Powered by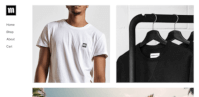 Create your own unique website with customizable templates.